Photogallery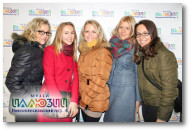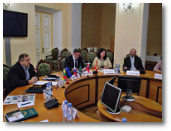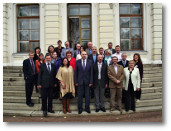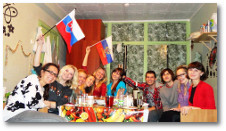 During winter semester 2014/2015 there were 3 students of the FEM SUA Nitra studying at the Russian State Agrarian University - Moscow Timiryazev Academy based on agreement on double degree Master program, signed during PACAGRO TEMPUS visit in October 2014.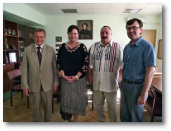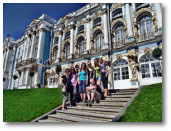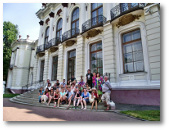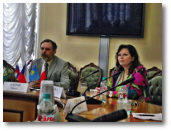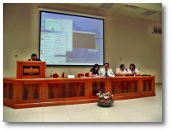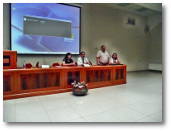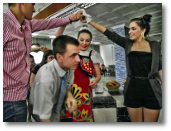 During summer holiday in July 2013 the Visegrad International Summer School "Food Sciences and Business Studies" took place at both partner universities: in Moscow and St. Petersburg. Our first year students had a change to participate at the extraordinary program full of lectures, fieltrips, social events and sightseeings. Moreover, in Moscow, the agreement on double diploma was renewed by signing memorandum by prof. Garnik (RSAU MTAA Moscow) and prof. Elena Horska (SUA Nitra).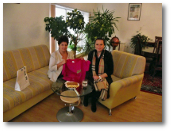 In October 2012 prof. Elena Horska visited Slovak Embassy in Astana and the Agrotechnical University i. Seifullina in Astana, Kazakhstan to introduce the concept of the Slovak-Russian-English study program Agrarian Marketing and Trade. The university in Astana offers to our students free accomodation in case they will decide to study one semester in Russian in Astana. The whole concept of cooperation is in stage of negotiation and results will be available soon.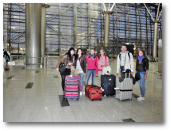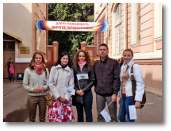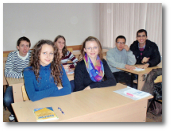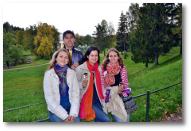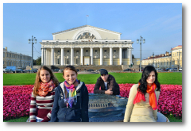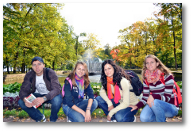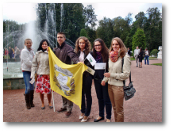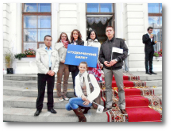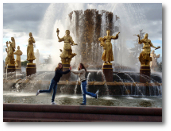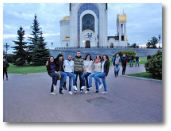 One semester study at the State Timiryazev Agrarian University in Moscow in over! The first group of 4 students from FEM SUA Nitra successfully finished their one semestral study stay in Russian language as a part of the study program Agrarian Marketing and Trade.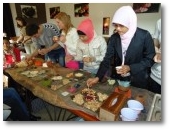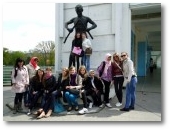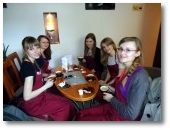 As a part of the study program EURUS AGROMARKET students were been actively involved in the CEEPUS intensive week in April 2012 where the main topic was: "How to involve the customers". As a part of the CEEPUS week students visited some places where there was a chance to experience so called "events" - Chocolate workshop in Monsavy bar in Piestany, Eurosalas close to Brezno. CEEPUS week was enriched with lectures of visiting professors from Zagreb, Poznan, Szeged and Znojmo.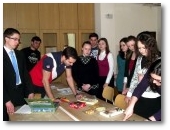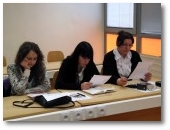 The first lecture at the course of the European consumer and consumer behaviour was devoted to comparing the economic and cultural issues of different countries from which students in the class are coming from, including Slovakia, Russia, but also Poland, Turkey, Bulgaria and Kazakhstan. Interesting part of the seminar was testing the speciality (from the Republic of Tatarstan) called ÄŚAK-ÄŚAK.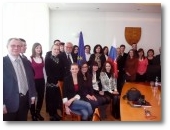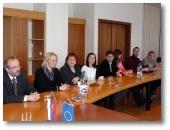 The first year of the International Master Study Program EURUS-AGRI was officially launched on February 13, 2012 where representatives of the Faculty of Economics and Management SUA Nitra, Faculty of Economics RT SAU, the Russian Embassy and the European Retail Academy took a part. 4 Slovak students and 4 Russian students are going to study in Slovakia one semester in English, the second semester will be organized in Moscow in Russian language.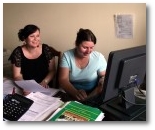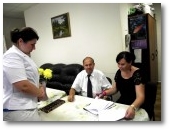 The agreement on Module cooperation was consulted during the meeting of rectors of SUA and RT SAU in Moscow in July 2011, finalized by a vicerector prof. Elena Horska and vice-dean associate professor Nadezdha Akanninawas and signed by a dean of the Faculty of Economics prof. Akhmetov (RT SAU) and a dean of the Faculty of Economics and Management in Nitra, associate professor Iveta Zentkova (July 2011).