Layout of the paper
Document "Instructions for writing papers" can be downloaded in .PDF.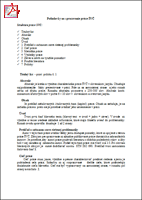 The papers must be printed and delivered (2 copies) to the Dean's office to Mrs. Ing. Balážiová till
20.4.2018, 14.00 pm.
E-mail:
janka.balaziova@uniag.sk
(students from other universities will hand in their papers at the registration desk).